Ensemble audition information
SIGN UP FOR AUDITION: Symphony Orchestra, Wind Ensemble, Concert Band Fall 2018
SIGN UP FOR AUDITION: Choral Fall 2018
UW-Madison students:
Fall 2018 choral auditions for all interested UW-Madison students will be held Tuesday, September 4, 2018 and Wednesday, September 5, 2018 from 9:30 AM – 5:00 PM.
Note: You do not need to be a music major to audition for a choir. For University Chorus,  simply enroll in the course as no audition is required.

Here's how to audition:

→ Sign up for an audition timeslot: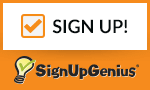 →Print and complete the Choral Audition Form before arriving at your audition (available online here or outside the audition room). Print double-sided on white paper. Please put your name on the top of both sides.
→Please arrive ten minutes early for your audition.
The 8-minute audition will include singing My Country, 'Tis of Thee (we have the words and will help you with your best starting note), and sight reading. International students may choose a simple song of their choice. Afterwards, the conductors will help you decide which choir best suits your schedule and abilities. Each choir has several required concerts per semester.
→Please wait for your audition results before enrolling. Everyone will receive results within a few days, so please email if you do not hear back.
Community Members/Non-UW:
Fall 2018: Choral Union, Madrigal Singers, and Chorale are open to interested community members (non-UW students). Auditions for will be held in Humanities Building, 455 N. Park Street:
Thursday, September 6, 2018 from 6:00 PM – 8:00 PM. Go to room 1351 (lowest floor of Humanities Bldg.) when you arrive.
There is no need to sign up in advance for a time slot, auditions are first come/first serve. The 8 minute audition will include singing My Country, 'Tis of Thee, and some sight reading.
Instructor will notify you of audition results. Once you have passed the audition (or received instructor consent to waive the audition) you will be directed to the office of Continuing Studies to complete the enrollment process.
If you have any questions, please contact Barb Mahling at (608) 263-1891 or mahling@wisc.edu.
SIGN UP FOR AUDITION: Jazz Ensembles Fall 2018
AUDITION SIGN-UP:
Jazz ensembles auditions for all music majors (jazz and other SoM majors) will be held on Wednesday, August 29, 2018 (woodwind and brass, 8 minute timeslots) and Thursday, August 30, 2018 (rhythm section, 10 minute timeslots including set-up).
Jazz ensemble auditions for all non-music majors will be held on Wednesday, September 5, 2018 (first day of classes). Times will vary based on the instrument you play (10 minute timeslots).
Ensemble placements are for the full academic year, so there are no regularly scheduled spring semester auditions, except in the occasional cases of specific vacancies.
Sign-up for majors: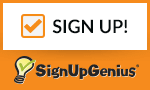 WHO CAN AUDITION:
Auditions are open to music majors and non-majors on all instruments (jazz ensembles consisted of roughly 50% music majors and 50% non-majors). Students must be enrolled in classes at UW-Madison and upon a successful audition be able to add a 1-credit section of MUS 262 or MUS 562 to their schedule.
Students wishing to audition on more than one instrument should sign up for multiple audition time slots (one per instrument). Saxophonists who would like to be considered for multiple saxophone chairs (alto, tenor, baritone) should audition only on their first-choice saxophone but indicate their available doubles on their audition form.
There is a wide range of skill and experience levels represented in the UW jazz ensembles. However, rhythm section players (piano, guitar, vibraphone, bass, drums) should have prior jazz ensemble experience. Improvisation experience is required for most instruments, but there are some ensemble opportunities for brass players who are novice improvisers.
ABOUT ENSEMBLE PLACEMENTS:
The jazz ensembles audition is a single audition at which students are considered for placement in any of the School of Music's six jazz ensembles. UW's jazz ensembles are not ranked by experience or skill level. Each ensemble has a different curricular and repertoire focus (for example, the Latin Jazz Ensemble focuses exclusively on music of the Afro-Cuban diaspora, see https://www.music.wisc.edu/student-ensembles/jazz-ensembles/ for a description of each of the jazz ensembles), and the jazz faculty attempts to rotate participating students through different ensemble experiences from each year to the next.
Upon a successful audition, students will be assigned an ensemble based on multiple considerations, which include the student's schedule availability, instrument distribution and available space within the ensembles, matching similar skill and experience levels, the student's stated ensemble preference, and other pedagogical decisions. Ensemble rosters will be posted on Fri, September 7, 2018. Once they have been assigned to an ensemble, students will receive a registration code and must then register for the corresponding section of the 1-credit class MUS 262 (for undergraduate credit) or MUS 562 (for graduate credit).
AT THE AUDITION:
Reading: students will be asked to sight-read a jazz big band part together with piano accompaniment (provided). Focus is on jazz-appropriate phrasing, sight-reading accuracy, instrumental tone, and technical ability. Guitarists' and pianists' sight-reading piece will include comping over a given chord progression. Bassists' sight-reading piece will include walking a bassline over a given chord progression. The level of difficulty of the sight-reading will be adjusted based on the auditioning student's experience and reading ability. Students with limited reading skills who are otherwise experienced jazz players should still audition, as sight-reading accuracy is only one of several consideration in ensemble placements.
Improvisation: students will be asked to improvise on a standard chord progression. Novice improvisers who are not yet comfortable navigating chord changes can substitute improvising over a blues progression in the key of F (concert).
Drummers: students auditioning on drum set will be asked to play a variety of jazz grooves at different tempos (including medium swing, ballad, two-feel, fast swing, Bossa Nova, samba, 3/4 jazz waltz, and others).
EQUIPMENT AND INSTRUMENTS:
A full drum set with cymbals, guitar amplifier, and bass amplifier, and piano will be provided for the audition. Drummers may choose to bring their own cymbals, and guitarists may choose to bring their own amplifiers. Upon successful audition and enrollment in a jazz ensemble course, instruments (woodwinds and brass instruments, and basses) are available for rent from the School of Music. Unfortunately, we are unable to provide instruments for students to prepare for their auditions.
SUGGESTED PREPARATION:
Students concerned about the sight-reading aspect of the audition can prepare for the audition by reading through transcribed jazz solos (available online) or reviewing previously played ensemble parts, and/or by reading through melodies and improvising over the changes of a variety of lead-sheets from the various volumes of the Real Book (Hal Leonard), Jamey Aebersold play-a-longs, or other fake books. Suggested melodies for sight-reading practice include both melodies that are usually performed as written (many jazz originals whose melodies are notated with very specific rhythms, especially bebop compositions such as pieces composed by Charlie Parker or Thelonious Monk) and melodies that require interpretive changes for an idiomatic performance in the jazz idiom (most jazz standards, such as Broadway compositions by Cole Porter, George Gershwin, or Jerome Kern, which are usually notated in simplified forms in fake book lead sheets).
Students wishing to brush up on their ensemble improvisation are encouraged to prepare by informally playing jazz standards together with friends, to seek out jam session opportunities such as the Madison Jazz Jam (www.madisonjazzjam.org), and to practice alongside recordings or with Jamey-Aebersold play-along recordings or the iReal Pro app.
QUESTIONS:
For further questions regarding auditions, please contact Barb Mahling at (608) 263-1891 or mahling@wisc.edu
---
Black Music Ensemble (BME) is a registered student organization and ensemble affiliated with the School of Music. Please check back for audition times for Fall 2018. Students will be expected to 1) improvise over the blues form, along with a rhythm section, 2) perform some prepared piece, ideally from the canon that the group draws from (i.e. music composed or performed by a black artist, esp. jazz), 3) speak briefly about their musical influences and demonstrate some depth of knowledge about black music, 4) answer a couple of questions about music theory.
The audition process may include other pieces, at the ensemble's discretion. However, these four steps will make up the bulk of the audition. If students have a passion for black music and think they have something to add to our group, but feel like they are lacking in one or more of these categories, they are encouraged to audition regardless.
EXCERPTS: Fall 2018 (Majors and Non-Majors)
AUDITION FORMS: Choral & Instrumental
Wisconsin Singers Band Auditions (17/18 Season)
AUDITION NOW for 2017-2018 50th Anniversary Season
https://www.wisconsinsingers.com/bandauditions/
Do you have a passion for the stage? Interested in gigging with other great instrumentalists? Looking for a way to gain performing experience in a variety of popular music styles while sharing the stage with some of UW's top talents? Wisconsin Singers, UW's premier Broadway caliber pop music entertainment troupe, has openings for instrumentalists, singers, dancers, and stage technicians. Auditions for the 2017-2018 50th anniversary season will be held May 5, May 21, 28 or by appointment (online audition also available). As a Wisconsin Singer, you will work with professional choreographers and arrangers while learning how to stylize all genres of pop music. Band members work with arrangements written to challenge and showcase your individual strengths. Also, interviewing for theater techs in sound, lighting and stage management. All performers and techs receive scholarship dollars and UW course credit. Visit www.wisconsinsingers.com/getinvolved or call (608) 263.9499, or 608-609-1303 to schedule your audition time.
AUDITIONS: Marching Band Fall 2018
To schedule an audition, call or write:
Connor Peterson
608-263-1896
badgerbandinfo@music.wisc.edu
455 North Park Street
4561 Humanities Building
Madison, WI 53706